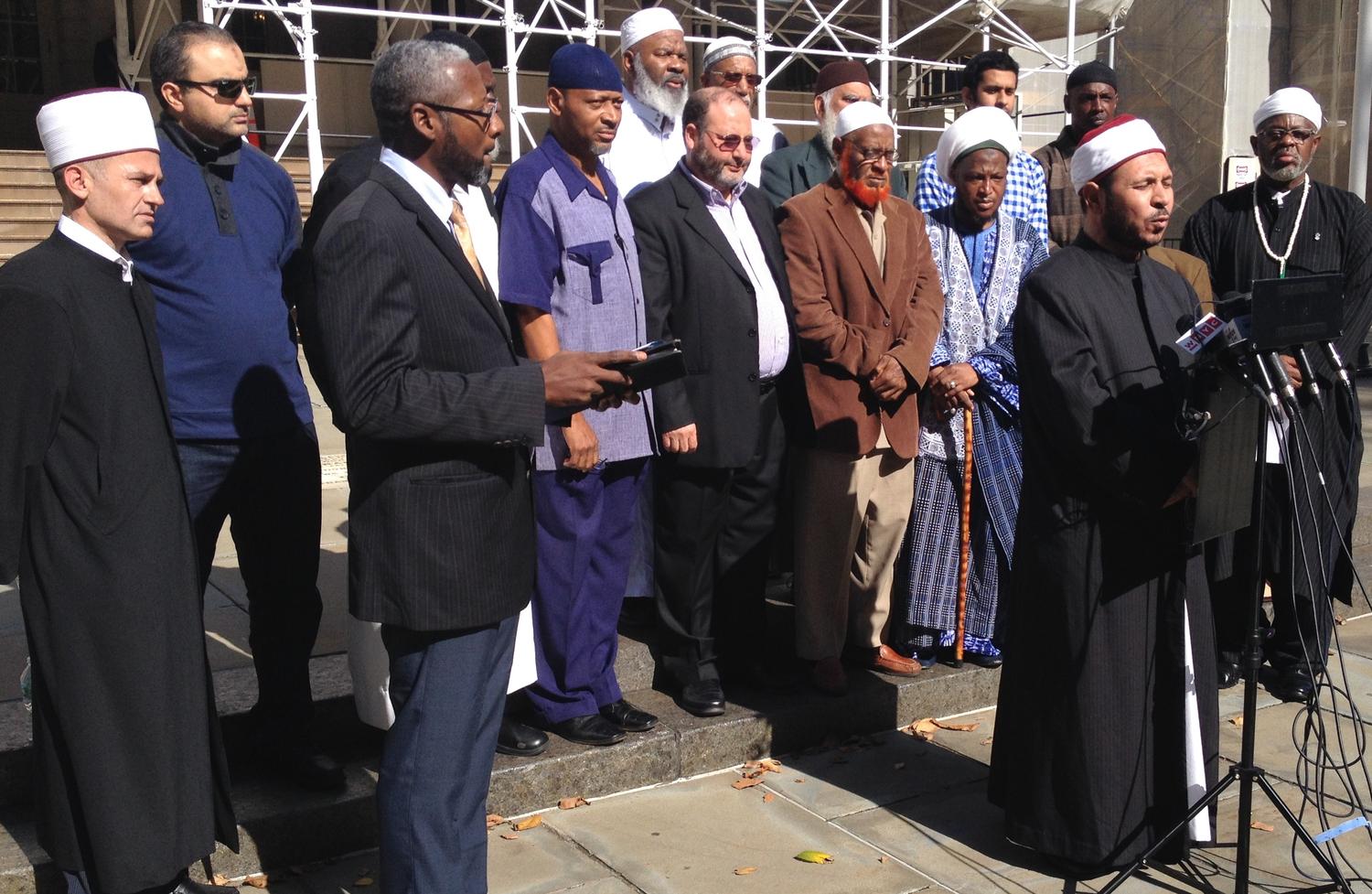 On Tuesday, ten imams from the New York area held a press conference to issue a strong repudiation of the violence, extremism, and terrorism committed by "Muslims" in Iraq. Islam is completely innocent of the savagery, carnage, and barbarity of these murderous psychopaths, those who have blackened the name of a beautiful religion shared by 1.5 billion people in the world, the religion of peace and mercy.
I want to especially commend Imam Talib Abdur-Rashid, President of the Islamic Leadership Council of Metropolitan New York, for his indefatigable work in the cause of justice not only in New York but indeed the country, and for always leaving the public with a true and accurate picture of Islam. May God bless all of these leaders for standing up for what is right and denying the criminals the legitimacy they crave. This is in itself a form of Islamic propagation.
Read the AP story here.